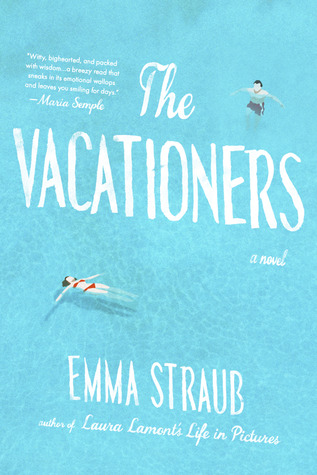 The Vacationers is no vacation at all. Unless your idea of vacation is waiting for the cheater to get decked, the annoying mother to get her due, or the sulking virgin to find her Romeo. I usually don't review a book before my book club has talked about it but our gathering is 2 weeks out and I want to get this book behind me.
I just can't do books where I don't like the characters. This family was believable, their predicaments realistic and their faults quite human. But they aren't fun to be around. And they are NOT fun to be on vacation with, especially on my summer vacation. I was rooting for no one. (Actually I was rooting for the virgin to get her sandy, beach romp.)
I hated the relationship between Mama Post and her longtime friend Charles. Gay or not, the way she hung on and kissed on Charles disturbed me and showed big disrespect to her husband. Can you tell I forgot most of their names? Time to forget them altogether. Next book please.
Two stars.